THE BEST GYM NEAR ME IN Hanover
CrossFit Hanover is a haven in Hanover . Reach your peak potential with fun, dynamic fitness and an amazing community.
A community of like-minded people who motivate and lift each other up. You belong – this is your tribe!
Gain confidence by learning movements with the help and guidance of our experienced trainers!
make time for yourself and get more done in less time, our coaches guide and keep you focused!
build new habits around fitness, nutrition & recovery to hit goals while keeping it fun!
FUNCTIONAL FITNESS PROGRAMS
TAILORED TO MEET YOU WHERE YOU ARE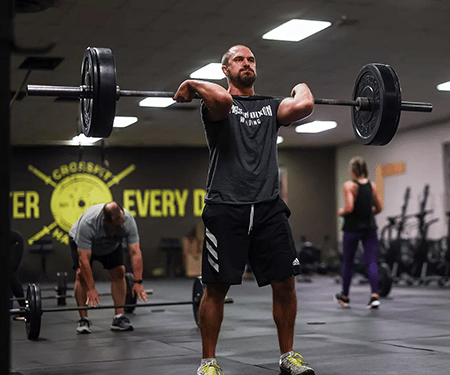 Coach led, group based exercise class consisting of functional movements performed at a high intensity!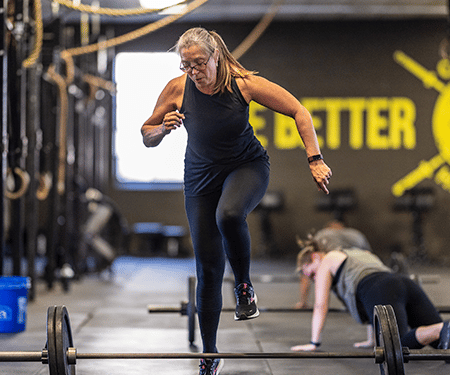 Work one-on-one with one of our experienced personal trainers who will guide you through an exercise program tailored towards you and your goals!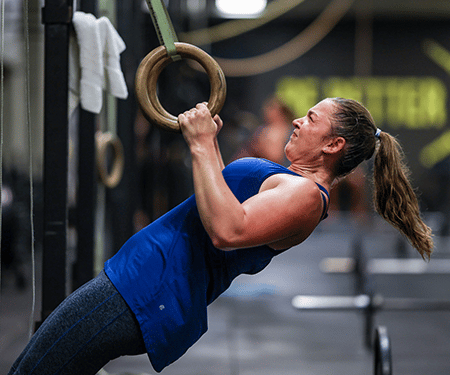 Stop dieting and restricting yourself. Our nutrition coaches will teach you how to fuel your body to reach your goals!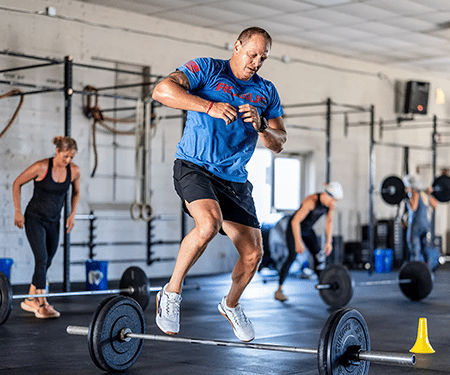 We want to help you become the best athlete possible. Break down the mechanics of your sport and focus on strengthening your weaknesses to directly improve your athletic ability!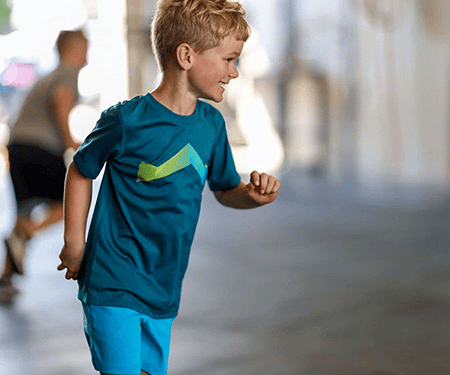 Develop the fundamentals from an early age with our youth group based exercise class!
DON'T JUST TAKE OUR WORD FOR IT
WHAT Hanover LOCALS ARE SAYING...

Gretchen Gates
CrossFit Hanover is the fitness addition I've been searching for to increase strength, agility, flexibility, and to enhance sports performance. Workout sessions provide a total body experience with a variety of exercises and appropriate modifications to meet individual needs. Support from members keeps you motivated and coming back for more.

Shane Stauffer
Walking through those doors changed my life. I've made friends there that have become family. CrossFit Hanover will always be my home. I travel a lot for work and have been to many CrossFit gyms in America. CrossFit Hanover's membership fee is the most reasonable I've seen and provides more incentives for its members than anywhere I've been.
Anna K
I had to transition gyms due to my insane work schedule and CrossFit Hanover was just the place! Whether it be the need for an early class or a late evening class, CrossFit Hanover is able to accommodate. Not to mention their skilled coaches and welcoming classmates. I am truly happy with my experience at CrossFit Hanover.

Molly Davidson
Super welcoming, spacious gym with knowledgeable coaches and members that make you feel like family. Hands down the best CrossFit gym I've ever been to!

Christi Newberry
I love this gym. It's like a personal training session every class. The coach actually coaches you during the class, they don't take the class with you. At my age, this is super important to me to ensure i don't injure myself. Everyone at the gym is very welcoming, I have made many friendships from the classes.

Chantel Baker
Can I just say if you're scared of CrossFit don't be and come here!!!! I was so worried but Dan is the Man!!! Let me repeat Dan is the Man!!! If you ever any doubt about yourself he will help change that he gave me a confidence and cheers you on! The environment in this building from all experiences and levels the support is amazing!!!
ARE YOU READY TO LEVEL UP?
CLAIM YOUR FREE INTRO SESSION AND TOUR!
By submitting this form you are authorizing CrossFit Hanover to communicate with you via email, phone, and/or SMS. Msg & data rates may apply. You may opt-out at any time.
We welcome drop-in's from other gym's all over the world! Click here for drop-in details. If you are considering joining our gym, your drop in fee will be credited back to you at sign up. Click the button below to get started!
1011 Baltimore Street,
Hanover, PA 17331
follow us on social media!